As we approach Easter (and the Easter break – it's probably already the break by the time you read this), I thought it would be an amazing idea to share with you how Easter is being celebrated in the Philippines, considering it can be different for other people from different countries. 
You know by now that the Philippines is a predominantly Catholic country, therefore, it is no surprise how Easter is celebrated as a religious holiday. Easter in the Philippines is usually a four-day event, which is a large part of semana santa, meaning Holy Week.
The Holy Week consists of Holy Monday, Tuesday, Wednesday, Maundy Thursday, Good Friday, and Black Saturday. It is usually a time for atonement and is a quiet time for Filipinos. Sometimes, TV and radio stations go silent. Some Filipinos take the Holy Week seriously by participating in fasting and attending the church every day to atone for their sins.
Businesses tend to close during this time as well. I remember when I was a kid, both my grandma and grandpa closed their businesses, but if they ever decided to open, they usually had an early closing time. At those times, I remember our streets being silent when it's usually busy. I always found it odd, but I also found it quite calming as I sat by the swing right by our front porch. 
Palm Sunday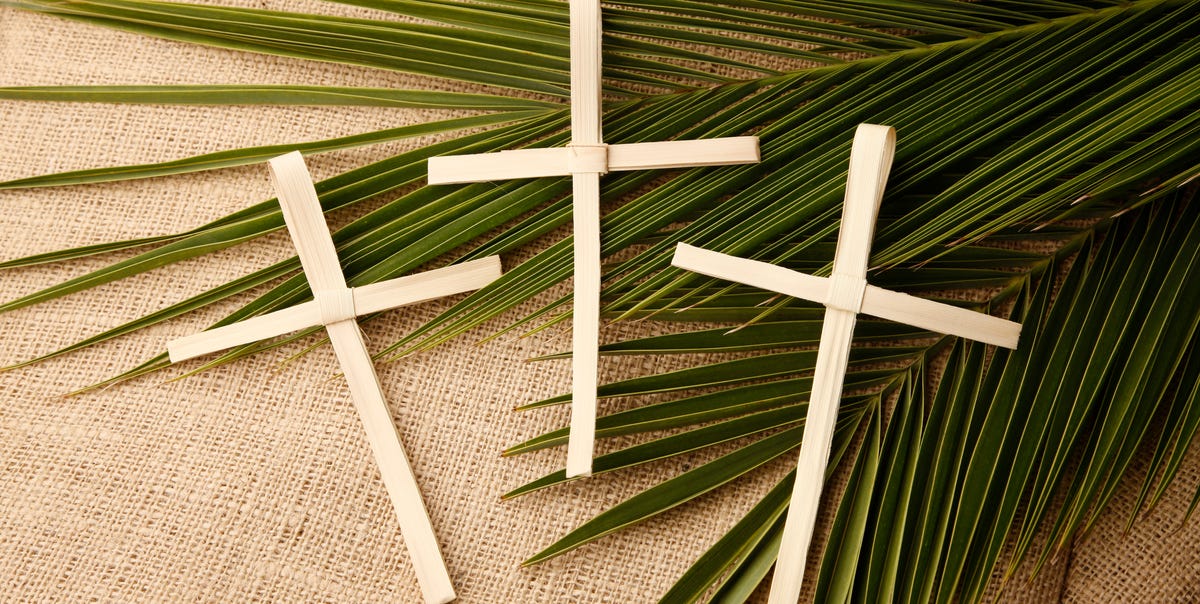 Palm Sunday, sometimes also referred to as Passion Sunday, starts Holy Week at the end of Lent. It symbolises the day that Jesus entered Jerusalem. The Philippines inherited this tradition from Spain, where Catholics take palm leaves to church to have them blessed by a priest. If I'm not mistaken, I remember that the palm leaves were usually in a shape of a cross, and once blessed by the priest, we usually leave them pinned outside our doors. Several of them, and they're usually left there throughout the whole year. 
Fasting is also typically observed during Holy Wednesday and Good Friday. This is when Filipinos have one meal and two small meals a day. I don't remember doing this though, but I do remember that we're not allowed to consume any type of meat. Therefore, we switched to eating fish.
I also remember that during this time, we always sit down and watch The Passion of Christ.
The Seven Churches Visitation
Some Filipinos also practice a Lenten tradition from the 1500s called Visita Iglesia, also known as the Seven Churches Visitation. It is where Catholics visit seven churches, usually on Maundy Thursday and Good Friday. I do not specifically remember doing this when I was kid, but considering how pious my grandparents were, I probably have. 
Maundy Thursday observes Washing of the Feet and the Last Supper. This symbolises Jesus' humility through the washing of feet. And on Good Friday, Catholics observe the crucifixion and death of Jesus Christ – it is the day of mourning and contemplation.
Oftentimes, religious images are carried through towns and an image of Jesus is veiled in black. Masses are also held in the day before 3pm because that is the time that Jesus supposedly died. At 3pm, everything is quiet. 
Stations of the Cross
I remember this vividly.
The Stations of the Cross are observed as part of the mass and are depicted in paintings or sculptures. They're about the events that led up to Jesus' crucifixion. I remember that we had to walk around the city, and on every stop, there's a light re-enactment of what happens in the Stations of the Cross.
Good Friday is also filled with superstitions. I remember being told to be extra careful because if we ever get wounded or injured on that day, it may not heal. On the other hand, Black Saturday is the day Jesus was placed in his tomb. Catholics prepare for the Easter vigil at church. In some areas, a symbol of Judas is burned and torn to pieces with the use of firecrackers. This usually lasts until midnight, where the fasting ends. 
Easter Sunday
This is when Jesus had risen from the dead. There is a ceremony where a veiled woman dresses as Mary and meets Jesus. I have a vague memory of seeing this happening at church, where Jesus stood by the altar and the woman walked towards Him from the other end, but I'm not so sure. This commemorates the day the Virgin Mary met her son for the first time after he had risen from the dead.
The veil is then removed by doves or balloons. There is also a superstition that if a veil is hard to remove, then there will be bad luck in the next year. The ceremony is followed by firecrackers and a feast. Sometimes, flower petals are left on a picture of the Virgin Mary.
Usually, stores re-open this day and Filipinos can now buy foods for the feast. We can also eat meat by this time. 
However, time does change but despite that, there are some still following the tradition.
Nowadays, young Filipinos and their families use this time to go on vacation or go to the beach. Some even get married on this day because Easter symbolises new life.
Other Filipinos have a Western take and go Easter egg hunting as part of their yearly tradition.