Growing up and starting to be independent is a natural process that increases way faster when you live by yourself at university. One of the things we get to learn and spend time on a load is cooking. I mean feeding ourselves is essential, and without it, we can't live. So, in the attempt to maintain ourselves, sometimes the junk food world is an easy path. Although, at some point, the realisation of the importance of the nutrition hits, this is when we start to panic and buy unnecessary kitchen products and food that end up in the bin or somewhere we don't even know.
I realised that it's important to have a good foundation of machines and products to start making a change. In order to motivate someone to cook, there has to be tools to do it. Otherwise, the procrastination will win and deliveries and fast food will replace the effort we had to make food ourselves. That is why it is important to order, buy, find kitchen essentials before starting lecturers.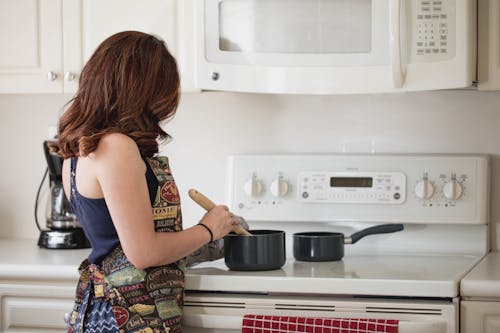 I remember during my first year, I had a load of time to invest in cooking and experimenting within the kitchen at halls. But sometimes I would find myself lost because once there, I noticed that I always missed something I needed, whether it was a bigger pan or a dish, it was enough excuse to leave it there and go and grab a burger. At some point I decided to quit that life, but I needed to get the right essentials to make a change. Here you can find my recommendations: 
Cooking and frying pans: It is obvious that you will need them but make sure you get at least 2 pans of different sizes so you can multitask and cook more than one thing at the same time.

Cheese grater: A grater of that type is more than enough to grate different types of products that you will probably discover in the future.

Mash presser: Who doesn't love a good mash? With a presser like that, you can mash anything. Definitely recommend 100%; you will use it at least once a week.

Dishes for the oven: Whether they are small trays or dishes, I would recommend getting at least one in order to experiment with pastries.

Blender: For me to cook I need a blender because I appreciate a nice smoothie and a perfect sauce, and probably so do you.

I believe that small changes make a big change. As students, we need to reduce as much as possible our expenses, but we have to understand that eating healthy and homemade is important to start being independent. I invite you to evaluate these investments because you will definitely need them, and not having them can't be an excuse to quit an essential routine.

Don't forget to wash your hands and stay safe,
Ariana