Hello everyone,
I hope you are all well and staying safe. I'm definitely more of a summer person than a winter person, and during the season I am addicted to ice cream. So today I am going to give you some of my favourite ice cream recipes, and I hope you like them.
1. Cherry Ice Cream
One frozen banana
Six frozen cherries
Start by slicing the banana, slicing and removing the kernel from the cherries and placing them in the freezer (ideally, leave overnight). Pass the frozen fruit to a blender and grind it to a cream. Then pour into forms and freeze for at least an hour.
2. Blueberry Ice Cream
150 grams of Greek yoghurt 0% fat
One or two tablespoons of frozen blueberries or blueberry pulp
Put the two ingredients in the blender to crush. Pour the mixture into ice cream forms and place in the freezer. This amount yields about two servings.
3. Apple Ice Cream
Three apples cooked with cinnamon (without peel)
Two natural yoghurts
Apple cooking water (about 50 millilitres)
In a blender, place the yoghurts, cooked apples, cooking water and mash. In the end, as soon as you get a homogeneous mixture, put it in a bowl and place it in the freezer.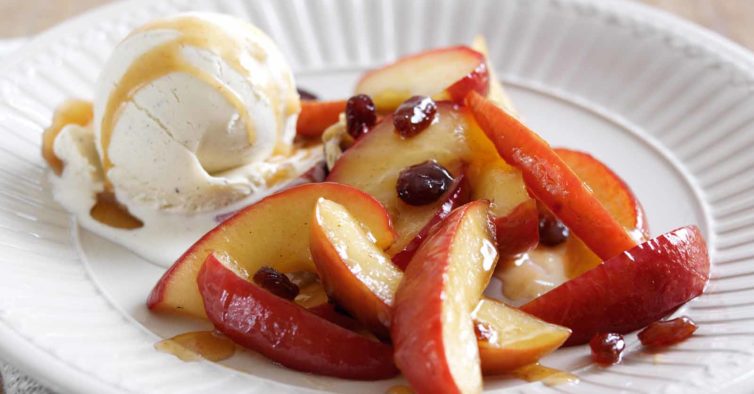 4. Strawberry Ice Cream
Three frozen bananas
Six frozen strawberries
Half a teaspoon of poppy seeds
Cut the bananas into slices and place everything in a blender together with the remaining ingredients, until a creamy mixture is obtained. If the mixture becomes too thick, add a few tablespoons of water.
5. Mango and Coconut Ice Cream
An avocado
A ripe mango
One natural yoghurt
Two tablespoons of grated coconut
It's straightforward: put all the ingredients in the blender and grind. Finally, place in the freezer and serve fresh.
These are some recipes of my favourite ice cream flavours. I haven't found a good chocolate ice cream recipe, but if you have one let me know. If you make any of these ones, send me a picture to my Instagram: @madalenaribeirooo
See you next week,
Madalena Ribeiro