Hello everyone!
I may be late but HAPPY INTERNATIONAL WOMEN'S DAY! It was celebrated on the 8th March (last Sunday). The purpose of this day is to celebrate women's achievements throughout history and across nations. When I think of this, my mind somehow instantly goes to one woman who has been a source of my inspiration and motivation, Arundhati Roy.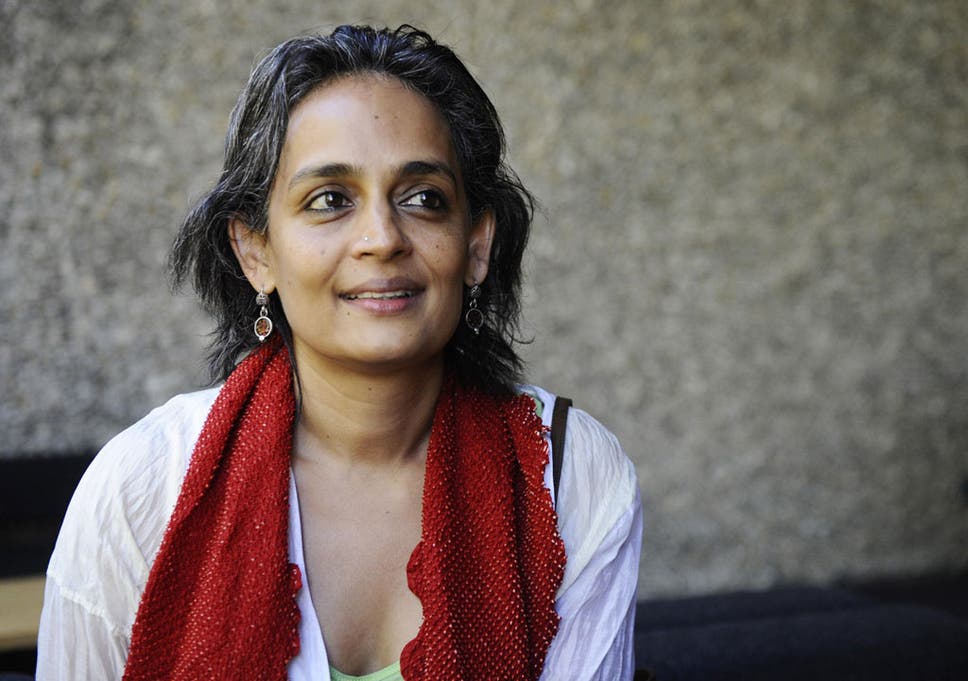 I could talk for hours and hours about why I love her. Roy is one of my favourite author-activist's. I was first introduced to her when I was studying English Literature for A Level. I never expected to fall in love with and be inspired by the work of an author as much as I did with her first novel, The God of Small Things. The novel, which won the Booker Prize in 1997, was in my most honest opinion, beautifully and intricately written and told. Roy cleverly uses literary devices to capture readers' attention to the plot. I was surprised to find out that she studied architecture, but finds that literature is her true calling.
After the phenomenal success of her first novel, she has been involved in political activism and writing non-fictions mostly essays highlighting the political and social issues faced in India at the time which almost always lands her in hot water. She's a role model to me because she is a strong selfless woman who fights for what she believes is right. I just love how she uses her gift of writing or her art (as she would put it) to fight. Despite facing severe criticism and threats, she refuses to be silenced, to show any fear or accept defeat. She was viewed as the 'voice of the voiceless', to which she responded, "There's no voiceless, there's only the deliberately silenced, or the purposely unheard." I've read a lot of her interviews and I just love how she answers each question without holding back (unapologetically!). Her words are so enlightening, and it is crystal clear in her writing. There is a lot that I learned from her first novel because it is exceptionally quotable and rich with wisdom and knowledge.
Roy wrote her second novel, The Ministry of Utmost Happiness, 20 years after her first novel was published. When asked why it took her that long to write a second novel, she responded that 'fiction takes its time'. I don't have much to say about the second novel as I haven't finished reading it (yet!) but I will say that so far, I am not disappointed at all. The structure of the novel was inspired by her training as an architect. She had said that 'you structure a story the way you structure a city – planned and then invaded by unauthorized people. The novel is a creation of universe and the creatures who inhabit it.' I admire how she is capable of saying things and that it made sense to people because it's true that sometimes we find it hard to say things precisely to make people understand us the way we want them to.
Roy's work gave me a sense of power to be who I unapologetically want to be and to use my power for the right purpose. I aspire to be a woman so brave and strong like Arundhati Roy one day and to be able to give power to others just like how she did to me. So, that's how much Arundhati Roy means to me and that brings us to the end of this post (sadly, for me at least).